OneMoreFace
.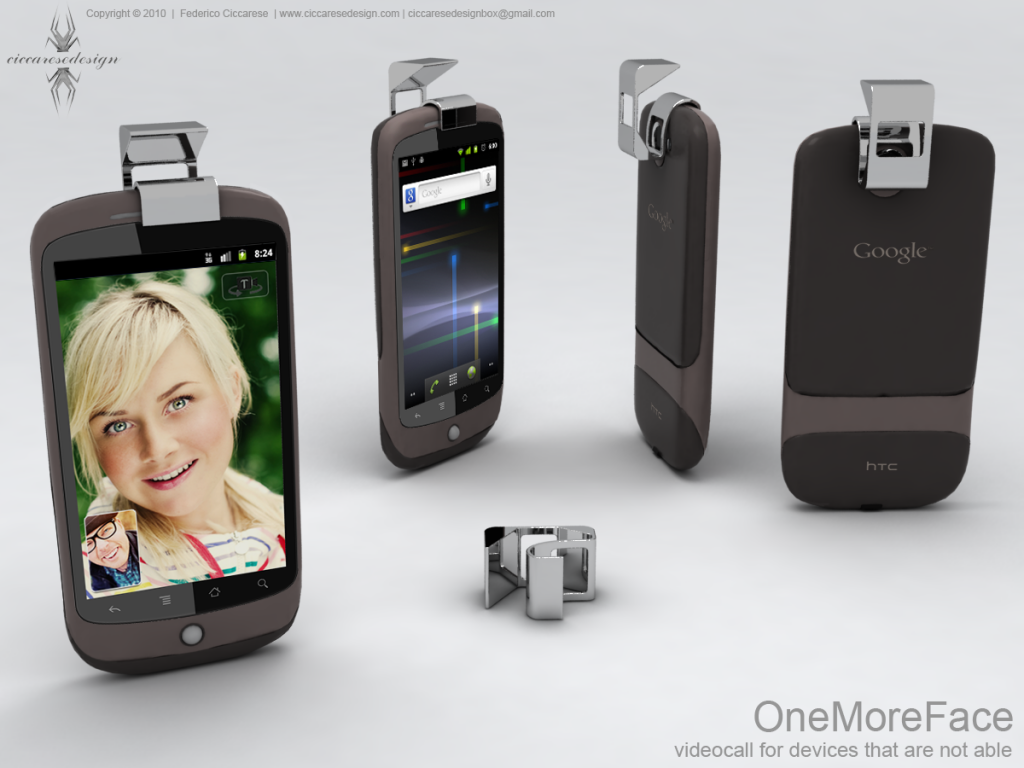 .
OneMoreFace is a metal unibody object and it was created to bring the video call at all devices that do not have front camera, it is designed to be mounted on the iPhone, on the Android device and on Windows phone device.Through 2 mirrors the gadget brings the camera in front of the device.
The same object for all models. Its strength is to be universal!
All this is possible because the devices have a depth and a distance from the camera to the edge similar. Onemoreface is successful even if it share small differences in position.
We thought at technical design but who will think at manufacturing?
OneMoreFace project is for sale.
.
OneMoreFace è un oggetto unibody metallico nato per portare la videochiamata per tutti i dispositivi che non sono dotati di fotocamera frontale, progettato per essere montato sull'iphone, sui modelli Android e sui modelli Windows phone.
Tramite 2 specchi il gadget porta l'obbiettivo della fotocamera di fronte al dispositivo.
Lo stesso oggetto per tutti i modelli. La sua forza è essere universale.
Tutto questo è stato possibile perché i dispositivi hanno uno spessore e una distanza dall'asse della fotocamera al bordo simile. Le caratteristiche geometriche dell'oggetto consentono quindi il risultato anche se trova piccole differenze di posizione. Noi abbiamo pensato alla progettazione ma chi penserà  alla produzione?
Il progetto OneMoreFace è in vendita.